Jean-Paul Belmondo always makes his own stunts, sometimes is going smoothly and sometimes it's the accident.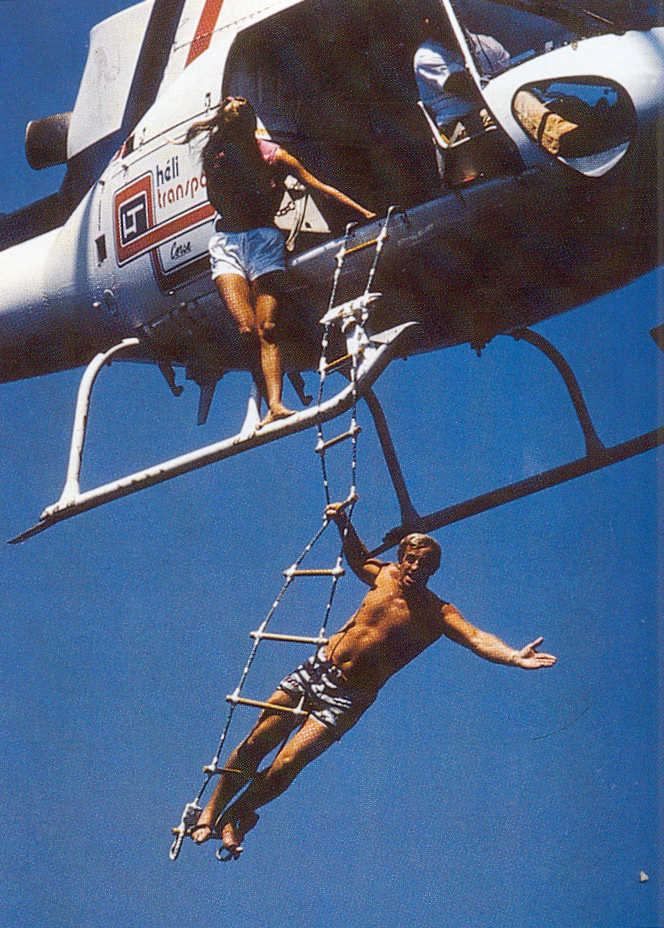 Belmondo likes making stunt because he likes taking risks but his stunts were often criticized because Jean-Paul Belmondo was more considdered as a stunt man than a actor. When he brought out a film, people talked more about his stunts than his film.
Today, belmondo has decided to renounce to stunts because he think that he's grown out of that kind of thing. He doesn't want to risk his lif any longere because he is grandfather.

(Except all those that i made when he was in the conservatory) He made his first stunts for the ceremony "United Artist". A Yugoslav funambulist inform him to ride with a motorbike on a wire.The day before the ceremony, Belmondo felt flat on one's face. Bouglione (the circus director where Belmondo trained oneself) recommend him to do something to begin again but Belmondo has prefer to wait next day.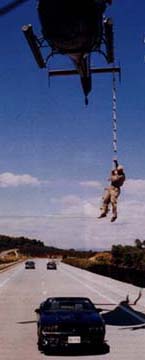 It's on the shooting of "That man from Rio" that Jean-Paul Belmondo conclusively prove his great capacity to make stunt .
All dangerous scenes were preparing by Gil Delamare. Normally, Gil should have do all stunts but Belmondo insist on doing it.
Gil Delamer said: "It's the best stuntman that i train, he 's better than me"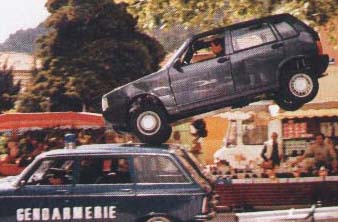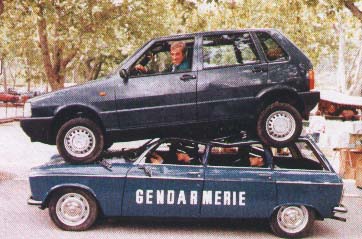 It'on the shooting of "Ho" that Belmondo met Remy Julienne.
Thanks to Remy Julienne, Jean-Paul Belmondo develop a liking for take the wheel (in Stunts).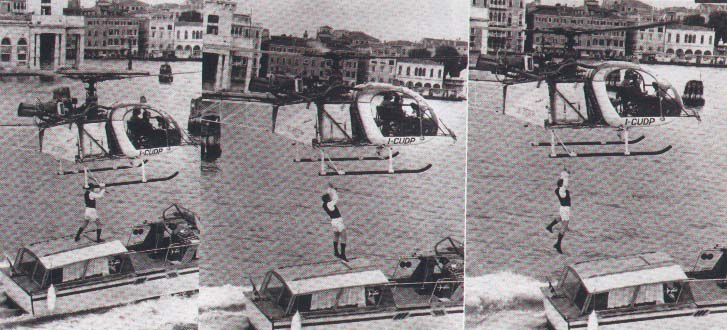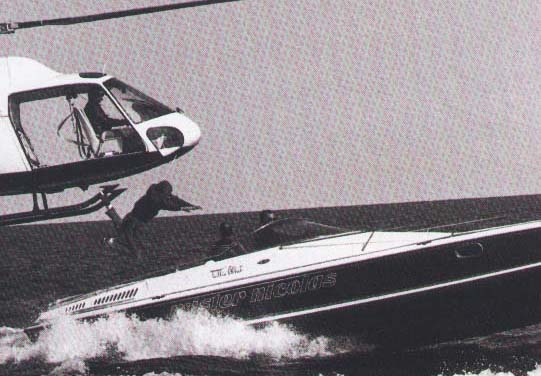 The accidents:
- Distorsion with foot left during turning of " The man of Rio "
- Leg wounded and finger press in carry out a cascade for " Chinese adventure in China".

- fracture one's right hand during the stunt on the " Galerie Lafayette" roof in "Fear over the city"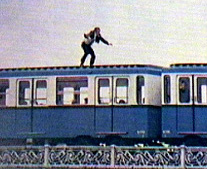 - Wrench of ankle in a load with baÏonnette for " The married couple of years two"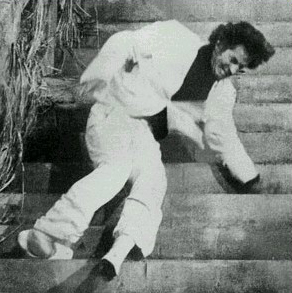 - Thigh tear and 10 day of convalescence after have cross a window glaze in " The magnificent one "
- Wrench of articulation left, elongation of tendon, ligament of ankle tear off, leg foundation of concrete, 12 day of immobility after have jump of a car in functioning in " The magnificent one".
- " The stuntwoman " was also filled with many accidents, in a scene, it owed débouler 80 aliasings, while wanting to remake the scene that it did not find perfect, it was made an unpleasant tear with distorsion. But that did not prevent it from remaking the scene directly after, the strongly bandaged foot.
- In " Hold up ", it took a pulley in the facee and at the time even it was sounded. While being raised, blood strongly ran, it was led to the hospital.